Kadie Kovach, MPH

Kadie Kovach studied at The University of Utah Asia Campus while pursuing her MPH. Her specific areas of emphasis in her coursework include maternal health, child health, and global health.  As the student ambassador for the MPH program, she coordinated multiple events to promote public health. These events included a workshop to provide guidance and advice to undergraduates for graduate school, a Public Health movie night that focused on education about flu prevention, and one-on-one meetings for interested applicants for the MPH program.
Throughout Kadie's course of study, she has been involved in a number of leadership positions. The most prominent position that she holds is the Director of Product Implementation for Neonatal Rescue, a start-up non-government organization that focuses on bringing low-cost medical technology to low-resource settings. As the Director of Product Implementation, she focuses on creating training materials for the NeoLife, a low-cost neonatal CPAP/Ventilator. These materials will be used to train healthcare professionals in both Uganda and Cambodia.
In connection with her work done at Neonatal Rescue, her team submitted an application for the Saving Lives at Birth (SLAB) competition for a potential of $400,000 in funding. Her team was selected for the second round of consideration. Though, we were not ultimately funded through SLAB, we were invited to participate in the Innovation Marketplace—Every Woman, Every Child, and are still engaged in this endeavor. She was a main author in the writing and preparation for both of these competitions and applications as part of her leadership position at Neonatal Rescue.
Kadie is a first author on a poster that was presented at the annual Association for Prevention Teaching and Research conference in Cleveland, Ohio. The presentation was in conjunction with Dr. Steven Godin and was titled Assessing Mhealth Applications: Strengths, Weaknesses, Opportunities and Threats. Other recognitions of note while pursuing her graduate degree include being highlighted in two BYU News Press Releases. The first is titled Life-saving NeoLife Ventilator Ready for FDA Approval and the second was the Top 10 BYU News Stories of 2018. The news releases covered progress made by Neonatal Rescue and included an interview and footage of her public health work in Uganda.
She was also involved in other events that helped round out her experience as an MPH student. Kadie participated in the inaugural University of Utah Asia Campus Speech Competition and was awarded first place with her speech The Public Health Revolution. Other relevant experience includes her practicum work at the Huntsman Cancer Institute where she interned at the Community Outreach and Prevention Education unit. She also worked as an independent contractor with HPM 3:1 Corporate Solutions as a health blog and program writer. Kadie had the amazing opportunity to volunteer with the Green Climate Fund while she was at the Asia Campus in South Korea by helping with their annual conference for private investment. She was the recipient of the UAC Spring Scholarship in 2018 and the JiHo Chang Student Ambassador Scholarship in the Fall of 2018. Kadie has been inducted into the Phi Kappa Phi Honor Society, which recognizes graduate students ranking in the top 10% of their class.
Kadie's advice for prospective students looking into the MPH program is to "engage with public health professionals and to research all the different opportunities that a career in public health can offer. As you network with current professionals and potential schools, you begin to build the understanding of which path is a good fit for you. I love public health; I always have. However, I would not be where I am today without the help of amazing mentors and other professionals who took the time to help guide me. My other bit of advice would be to remember "the why" of your educational pursuits. Why did you choose public health as your path? Where is it that you want to go? What do you want to do? Knowing your own personal "why" will help you to have a vision of your future and it will give you the trajectory you need to be successful."
Shinyoung (Mariana) Ju, MSPH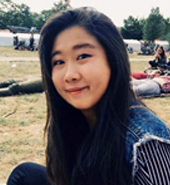 Shinyoung Ju (Mariana) is a Master of Science in Public Health (MSPH) graduate. She spend one semester at the Asia Campus and three semesters at the Salt Lake Campus. Mariana earned her Bachelor's degree in Cognitive Science from the University of California, Berkeley. Her research interest is exploring the patterns, causes and effects of neurological disorders at the population level. She was a teaching assistant for Data Analysis Using SAS class in Fall 2016, taught by Dr. James VanDerslice, PhD. Her master's thesis was "Validation study of UPDB in Alzheimer's disease diagnosis" with Dr. Karen Schliep, PhD, MSPH. Mariana also worked as a graduate research assistant for Dr. Joseph Stanford, MD, MSPH and Dr. Christina Porucznik, PhD, MSPH on Environmental influences on Child Health Outcomes (ECHO) project involving Home Observation of Periconceptional Exposures (HOPE) and National Children's Study (NCS). Her abstract on "Systematic review and meta-analysis of the association between preeclampsia and Alzheimer's disease", co-authored by Jihye Park, MSPH and Dr. Karen Schliep, PhD, MSPH was accepted by the 50th Annual Society for Epidemiologic Research Meeting as well as Alzheimer's Association International Conference. She also participated in "14th annual Careers in Cancer Control Research Summer Institute," which was held at the University of California, Los Angeles.
Jiyoung Byun, MPH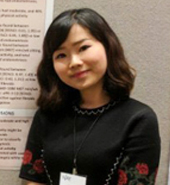 Jiyoung Byun is a Master of Public Health (MPH) graduate who began her graduate study at the University of Utah Asia Campus in spring 2016. She started her MPH program after receiving a Bachelor of Science in Biology at Sookmyung Women's University in Korea. She spent her first year at UAC and went to the Salt Lake City campus in spring 2017. Jiyoung's research interest is epidemiology and women's health. She was a Research Assistant for Dr. Lisa Gren, PhD, MSPH on the Evaluation of Case Management Services for PLHIV. She is also working on two first author papers with Dr. Caren Frost, PhD, MPH and Dr. Lisa Gren, PhD, MSPH. Jiyoung presented at the Society for Pediatric and Perinatal Epidemiologic Research on "Physical Activity and Risk for Endometriosis and Uterine Fibroids: Findings from the Endometriosis, Natural History, Diagnosis, and Outcomes (ENDO) Study". Her coursework included Data Analysis using SAS, Cancer Epidemiology, GIS, and Meta-Analysis. She also completed an epidemiology internship at the Salt Lake County Health Department working on chronic hepatitis C and asthma and exploring GIS mapping of diseases.
JiHo Chang, MPH/MHA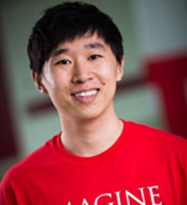 JiHo Chang was born in Korea but grew up in a small town in Southern Utah. He earned a bachelor's degree in economics from New York University in 2012 and graduated from the University of Utah in December of 2017 with a joint degree in Master of Public Health and Master of Healthcare Administration (MPH/MHA). JiHo studied one year at the Asia Campus and two years at the Salt Lake Campus. He said on numerous occasions that his academic and professional trajectory has been significantly influenced by the phenomenal faculty and staff in both the Division of Public Health and the David Eccles School of Business. JiHo's research interests have largely involved global health initiatives, program planning, and community-based public health. He also has a wide range of professional experiences including the armed forces, international organizations, and various healthcare institutions. He completed an internship at the University of Utah Hospitals & Clinics Care & Navigation Center and a marketing internship with the Division of Public Health. JiHo also interned with the John A. Hartford Foundation in New York City where he was engaged in projects related to age-friendly health systems, family caregiving, and serious illness and end of life and was offered a full-time position at the organization upon graduation.
Izzi Alder, MPH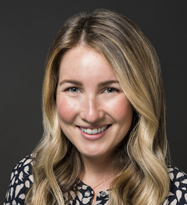 Izzi is an MPH graduate who was in the first cohort of public health students at the University of Utah Asia Campus by attending for 2 semesters before returning to Salt Lake City to complete her degree. Izzi valued the global perspective she experienced attending UAC and the ways in which this challenged her to address health challenges locally. She also participated in the Division of Public Health's Learning Abroad experiences in Chandigarh, India and Kumasi, Ghana. Izzi completed her MPH practicum at the Salt Lake County Health Department as a Community Health Intern. Izzi was a teaching assistant for Principles of Biology with Dr. Matt Lindon at the UAC and was a Graduate Assistant for Dr. Shoaf and Dr. Gren at the Salt Lake City Campus. Izzi also has done a number of presentations and posters, including two years presenting at the Utah Primary Care Summit. After graduation, Izzi accepted a position as the Associate Director of the Utah Area Health Education Centers (Utah AHEC), which is a statewide program that helps current and future health professionals acquire knowledge, skills and attitudes needed to practice in a transformed system. Izzi is committed to applying her knowledge of health system models gained in her time abroad to address local health needs.
Jiyhe Park, MSPH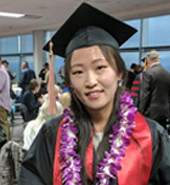 Jiyhe Park is a recent graduate of the Master of Science in Public Health (MSPH) program. She completed her degree by attending one year at the Asia Campus and one year at the Salt Lake City campus. During her time in the Division of Public Health, she worked as a Research Assistant for Dr. Karen Schliep, PhD, MSPH on Assessment of Human Health Risk from Antibiotic-Resistant Bacteria from Drinking Water. Her MSPH Research Project was titled "Perceived Stress and Time to Pregnancy: Findings from the Study of Time to Pregnancy in Normal Fertility". She has presented for the Society for Pediatric and Perinatal Epidemiological Research and the Society for Epidemiological Research on "Reproductive History and Rheumatoid Arthritis in Women: A Systematic Review and Meta- Analysis". Jihye was inducted into Delta Omega and was presented with the MSPH Student of the Year award during the spring 2017 Graduation Celebration. She is employed as a Research Analyst at Huntsman Cancer Institution (National Cancer Institute Comprehensive Cancer Center).
Gregory Skedros, MPH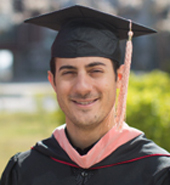 Gregory completed his MPH degree in one year at The University of Utah Asia Campus. Gregory valued the opportunity to participate in a program that is concerned with the health of the global community in a global setting and appreciated the experience of being surrounded by fellow students and professors who are passionate about this field. He also valued time spent with classmates at the UAC sharing numerous Korean dinners. The MPH program at the Asia Campus led Gregory to reconsider what his goals and aspirations are as a future physician. Healthcare in low income and resource-limited settings (both globally and locally) will play an important role in his future plans. Gregory will be attending Philadelphia College of Osteopathic Medicine post-graduation.